Tehri is the world's tenth tallest dam, harnessing water from Bhilangana and Bhagirathi's Himalayan Rivers.
Overview
The Garhwal Himalayas is a new and less-explored tourist destination for water sports and other adventure activities. The New Tehri Lake has a bright future as a destination for water activities like rafting, kayaking, boating, diving, canoeing, and snorkeling. New Tehri is a city and municipal board in the Tehri Garhwal District of Uttarakhand, India. From Vidhi Vihar to Vishwakarma Puram, there are 11 wards in this urban municipality. It serves as the administrative center in the Tehri Garhwal District.

Tehri Dam is around 20 kilometers from Koti Colony and is accessible via Chamba. If you want to visit the Tehri Dam, you may stay at Chamba, one of Uttarakhand's most beautiful destinations. The snow-capped Himalayan peaks of Jonli, Thalaiya Sagar, and the Gangotri group reach the foothills of Rishikesh in the district Tehri Garhwal. The rushing Bhagirathi River runs through the district, while the Alaknanda, Ganga, and Yamuna rivers border it on the east and west, respectively.
Location
You can reach Tehri by bus, train or air. If you want to avail flight, the nearest airport to New Tehri is Jolly Grant airport, 86 kilometres away from the area. You can have flights available from Delhi regularly. After reaching the airport, you can always get cabs and taxis to New Tehri and the neighbouring regions to explore your journey safely.

If you are planning to visit New Tehri, then you can avail yourself buses also to reach the destination. Tehri is the administrative centre and well linked to most of the main cities, including Rishikesh, Haridwar and Dehradun. Buses and taxis are readily available as the roads are well maintained and linked.

You can reach Tehri by train also; in that case, Rishikesh is the nearest railway station to New Tehri. It is about 72 kilometres away from New Tehri. The most popular connecting city for most trains in Delhi is elementary to reach Tehri, Uttrakhand by train.
Things to do
If you want the views to die for, Tehri is the best location for you in Uttrakhand, India. It is an excellent location with comfortable accommodations with decent amenities, a relaxing stay, and high-quality food. The atmosphere is calm and pleasant; a morning or nature walk through the pine forest is possible. If you're visiting Tehri Lake, this is an excellent spot to stay for a couple of nights and explore the must-do things here.
Tehri Dam is the most recommended place in Tehri. The dam is 13 kilometers from New Tehri and generates over 1000 megawatts. The dam reservoir is a must-see for boating trips.
Uttrakhand offers exhilarating rafting. White water rafting with government-certified rafting professionals makes your rafting experience awesome, so while you are in Tehri, don't forget this opportunity.
The settlement of Chamba, located 11 kilometers from New Tehri, is nestled within the deep forest. The village is recognized for its unpolluted environment. It provides a breathtaking view of the snow-capped mountains, making a dense tourist place.
Chandrabadni is one of the most respected Shaktipeethas and spiritually endowed temples of the deity, dedicated to Goddess Sati; a must-visit place in Tehri. The temple offers a panoramic view of the mountains.
The Nagtibba Trek is a simple hike for those with little or no hiking experience. You can accomplish it if you can walk 20 kilometers in two days.
The Sem Mukhem Temple is a special place in the hearts of worshippers in New Tehri. The temple is devoted to the snake god, and it is located on a mountaintop 7 kilometers from Khamba Khal.
Dhanaulti is another spot where you can find a relaxed environment and less mob if you're seeking it. The hill station is 40 kilometers from New Tehri and has lately gained popularity as a tourist destination.
Devalsari hamlet is another settlement that acts as a base camp for the Nag Tibba trek. It is 9 kilometers from New Tehri, and tourists find it very exciting.
Best time to visit
New Tehri has beautiful weather throughout the year and nowadays catches more attraction from tourists. Still, the ideal time to experience the beauty of this place is between April and June and October and December, when it snows.

Winter in Tehri Garhwal is majestic. Winters in this region are chilly, with temperatures dropping and snowfall potential. At this time, the temperature fluctuates between -10 and 10 degrees Celsius.
Hotels
You may choose accommodations based on top traveler ratings, location concerning major sites, budget, and facility availability. Tehri has five-star, four-star, one three-star resort, and budget hotel so that you can opt from these according to your budget. If you want to stay in luxurious hotels and resorts, you can also choose premium hotels. The best area in Tehri is the Tehri Dam, so this is a must-visit place in Uttrakhand.
Tehri Retreat, Sursingdhar – By Himalayan Eco Lodges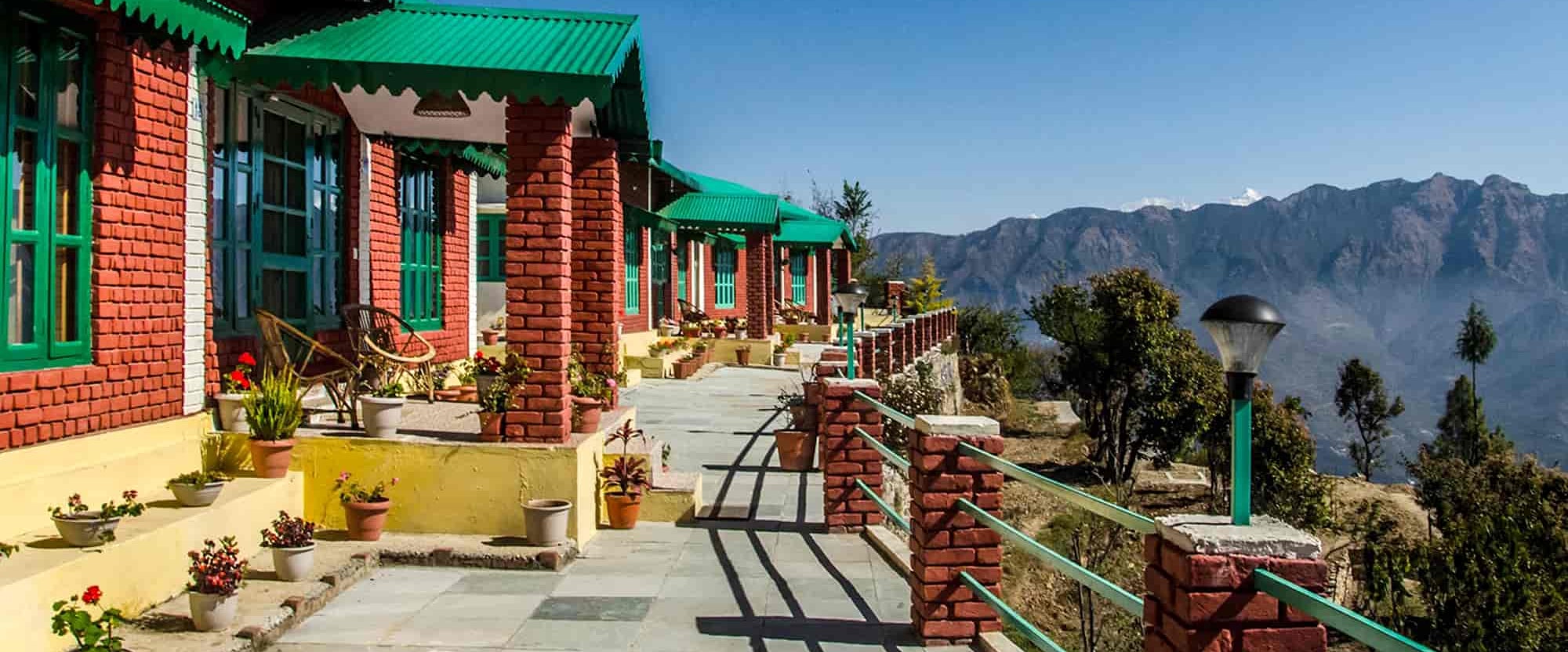 Suppose you plan to stay in Tehri; in that case, Tehri Retreat is an ideal base for a trip with spectacular vistas of the Himalayan peaks (including India's second-highest mountain, Nanda Devi). The green waters of the Tehri Lake, along with the cool temperature prevail throughout the year. This hotel is guaranteed to fascinate you for a long time; it is set in beautiful settings, with a pine forest all around and distant vistas of the Tehri Garhwal valleys.
Tehri Club and Resort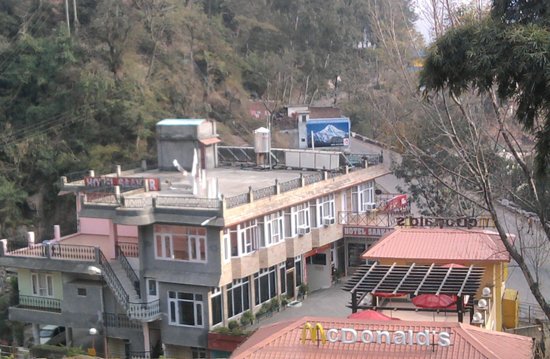 The rich and well-maintained property of Tehri Club and Resort and exceptionally well-behaved employees, whether it was housekeeping or room service, made your vacation to Tehri unforgettable. The front desk deserves special note here, who personally left no stone unturned to make your journey to the massive Tehri dam a success. You can witness the enormous dam construction from the inside.
The Vilana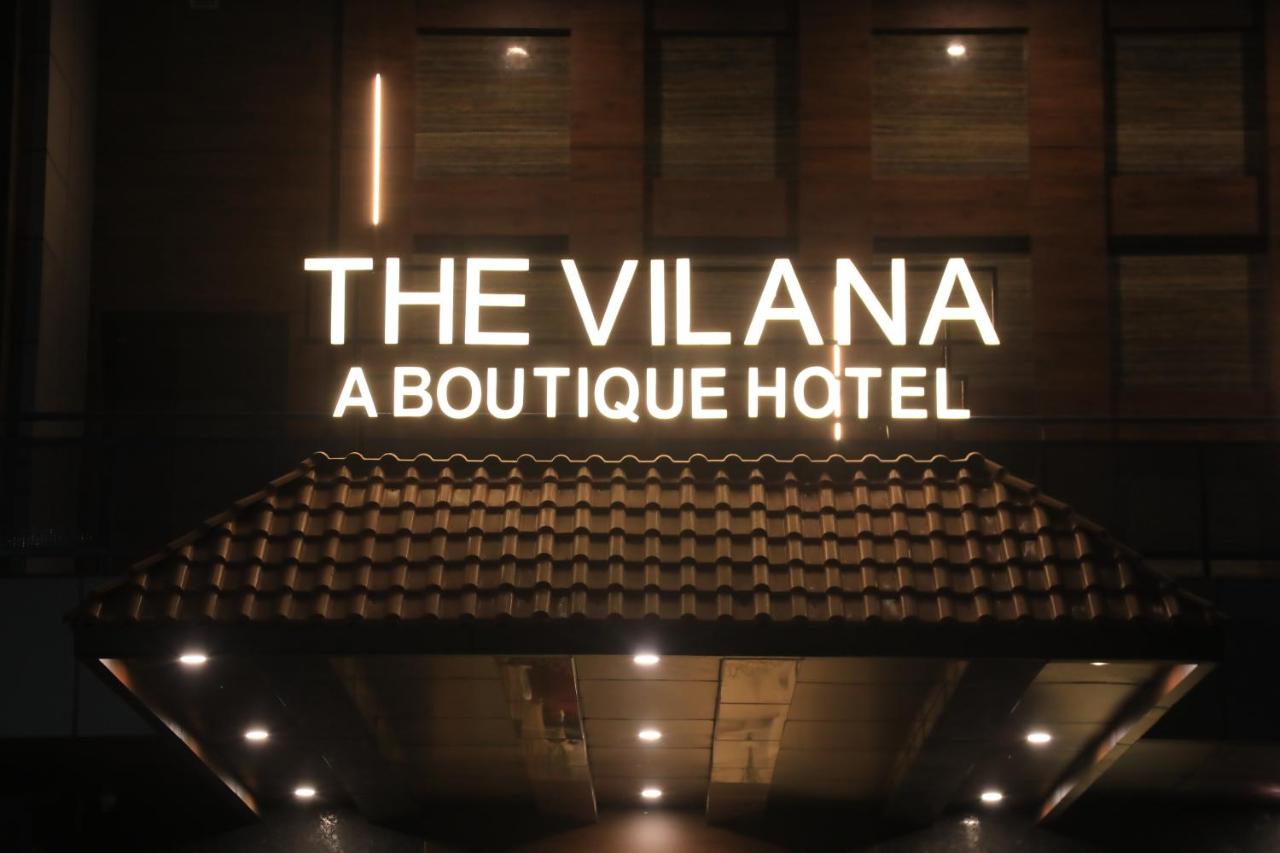 The Hotel Vilana is a magnificent hotel in the heart of Uttrakhand near Tehri. The Yoga Capital, being one of the world's largest spiritual centers, is a popular destination for visitors from all over the world. You can discover millions of reasons why it's lovely to be away from home and just enjoy the mesmerizing views of Tehri.
Ramada by Wyndham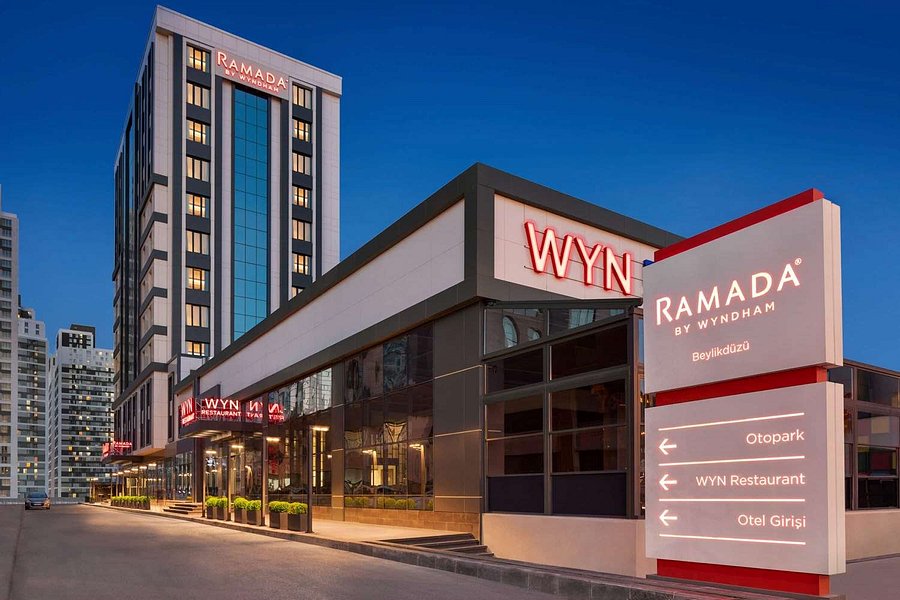 Wyndham Ramada is a luxurious hotel owned by Wyndham. Mussoorie Mall Road has a colonial flavor that harkens back to a bygone period. This boutique resort is positioned atop the hill, affording an unlimited view of the Doon valley, and is located in a superb location at the Mall. This resort has 45 large rooms with views of the valley. There are several dining options, including Pakwaan, an international buffet restaurant and natural light serving gourmet food and drink, and Grill House, as well as a selection of beverages.