Jim Corbett National Park
Jim Corbett National Park is part of the larger Corbett Tiger Reserve, located in Uttarakhand. The tiger richness of Corbett's magnificent scenery is legendary. Corbett is India's oldest and most prominent National Park, and the first Project Tiger was launched in 1973.
Overview
Corbett is noted for its Bengal tigers and is rich in flora and fauna. Jim Corbett National Park is a wildlife refuge in Uttarakhand, India. The Dhikala zone is home to various animals, including leopards, tigers, and wild elephants. The Sonanadi zone of the Ramganga Reservoir is home to leopards, tigers, and hundreds of bird species. The park covers a total area of 201 square miles. It comprises nearby protected areas and covers 497 square miles or 1,288 square km. It is the oldest national park in India.

The park is situated in the Himalayan foothills, approximately 50 kilometers northwest of Ramnagar, at heights ranging from 385 to 1,100 meters. Ramganga River flows westward and is dammed near the park's western end to create an enormous reservoir in the reserve area's center and along the park's western edge. The forest cover includes Sal, oak, teak, silver fir, spruce, cypress, and bamboo. This reed forest provides natural shelter for the park's animals.
Location
Jim Corbett National Park is one of the few Indian national parks that allow overnight stays within the park's core zone. Tourists can apply for a night stay permit from mid-November to the end of June each year. Tourists can apply for a day visit permit on the internet. Corbett's nearest train station is Ramnagar, around 12 kilometers from the park, directly connected to Delhi's railway stations. Please be aware that private cars are not permitted to access the park. The best train from Delhi to Corbett is the Ranikhet Express, which operates now from Delhi to Ramnagar. Before entering the Corbett Tiger Reserve, you must first get online permission. Prior authorization from the park administration is also required at the access gate.

The park was created primarily to conserve the Bengal tiger. India's Project Tiger was founded in 1973 to offer safe havens for tigers. Asiatic black bears, Langurs, Indian grey mongooses, sloth bears, jungle cats, elephants, and nilgai are numerous creatures present in the park. Snakes, including cobras and pythons, and crocodiles, are examples of reptiles and amphibians that we can see here. The best time to visit Jim Corbett National Park is from December to March. The temperature drops to a pleasant 5 degrees Celsius. The weather is ideal for both tourists and the park's wildlife.
Things to do
When you are in Corbett National Park, you can spend your time with many surprising things. The lists are endless.
First of all, you must try Jeep Safari to take a tour of the National Park.
When you see the exotic animals in their natural environment, you will experience the most thrills.
If you are visiting with friends, you can enjoy Camping with your buddies.
Fishing is an excellent thing to experience where you are in a National Park.
If you are traveling with family, the younger members and children can enjoy Elephant Safari in this park.
People who like adventure can enjoy trekking.
River Crossing, Mountain Biking, and River Rafting are surprising and adventurous things to have fun while visiting Corbett Park.
You and your family or couples can visit Corbett Waterfall to see the mesmerizing view of nature.
In Corbett, there are many rare birds we can see to cherish the best moments of holiday in Corbett National Park.
You can also visit Garjia Temple to seek Blessings.
A Jeep safari through Jim Corbett's woods and meadows is one of the most significant ways to visit the national park.
It's also an excellent pastime for photographers and animal lovers who want to get as near nature as possible.
Best time to visit
The park's pleasant temperature makes it a popular tourist destination all year, but December to March are perfect for visiting Jim Corbett National Park. The temperature drops to a delightful 5 degrees Celsius. The weather is ideal for both tourists and the park's wildlife. You can see Royal Bengal Tiger during the winter months, especially in the mornings. Summertime is also an excellent time to visit if you want to experience the best time in the lap of nature. If you are ready to go, Corbett, then you'll need at least two days to spend. From there, you'll be able to appreciate the forest's allure fully.
Hotels
One of India's most stunning wildlife reserves, the Jim Corbett National Park is a paradise for adventurers and wildlife enthusiasts.
The Riverview Retreat: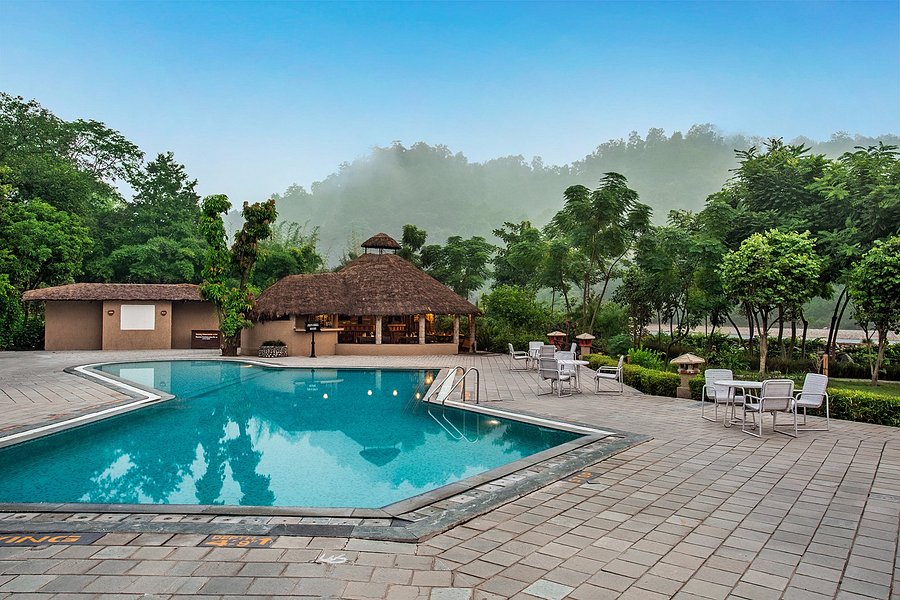 A beautiful hideaway with completely air-conditioned lodges withdrawing rooms offers visitors maximum solitude and the freedom to feel at home. In the hotel Riverview Retreat, we can see luxury interiors with sloping tiled ceilings, cold stone flooring with the essence of the Indian lifestyle.
Country Inn Corbett: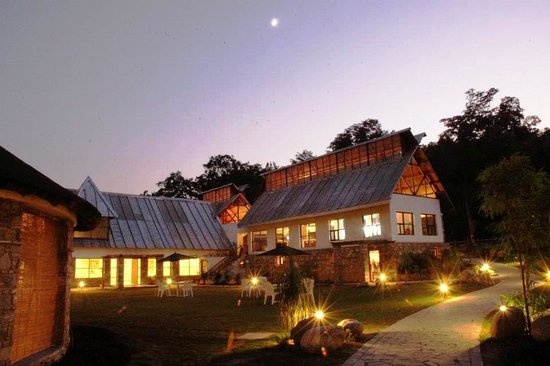 This lovely forest lodge of Jim Corbett National Park is a 2-minute walk from the banks of the Kosi River. The resort is around 3.4 acres of lush grounds, with towering fruit-bearing mango trees. The accommodations and structure of the resort evoke the atmosphere of colonial-era jungle lodges, bringing you closer to nature.
Sterling Corbett: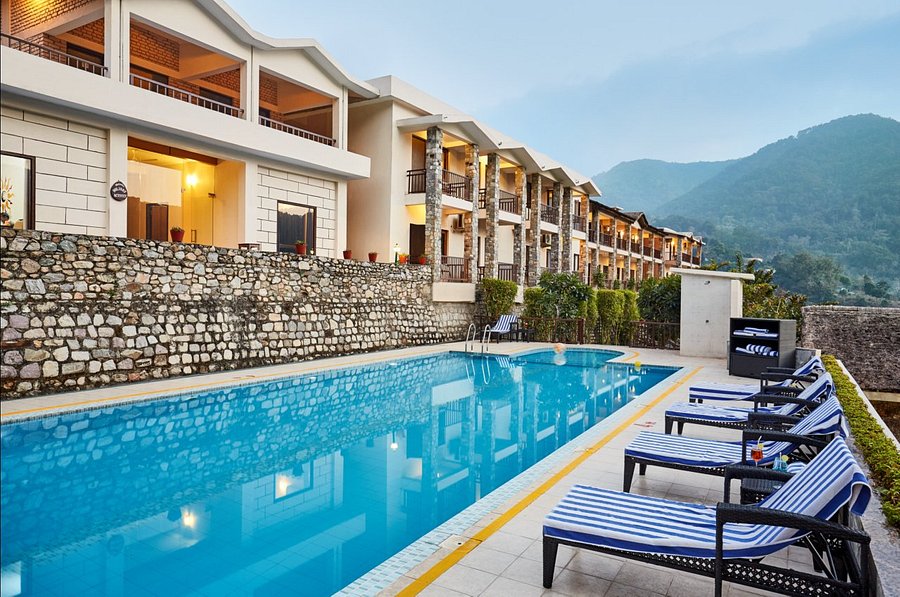 Sterling has opened the doors of its resort to give a warm welcome to all visitors to enjoy a beautiful holiday like Jim Corbett. The resort provides cutting-edge hospitality and an excellent atmosphere for the tourists to reconnect and discover a whole new you.
The Golden Tusk: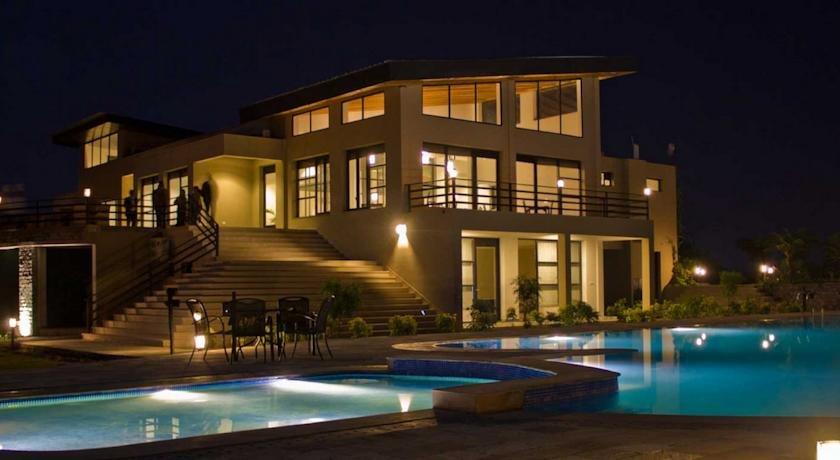 The Golden Tusk is a boutique resort located on over 10 acres of finely manicured estate, just 5 minutes drive from the Dhela. The Golden Tusk provides a stunning perspective of the surrounding woodland. Well-appointed accommodations, multicuisine, specialty dining, and various relaxation and recreation options are all available.

So, if you want to visit Jim Corbett, you must consider this article to get the whole idea and knowledge to make your holiday perfect.