Kanatal is an offbeat hill station in Uttarakhand, India, 78 km from Dehradun and 12 km from Chamba. It is on Chamba-Mussoorie road and nearly 300 km from Delhi, a fantastic relaxing holiday place.
Overview
It is worthwhile to go to Kanatal. Kanatal is a Hill Station noted for Himalayan Views, Weekend Retreat, Calm, Apple Orchids, and much more, making it an ideal spot for a peaceful getaway. Because of the excellent state of the roads, Kanatal is a safe spot to visit with family during the monsoon season, and it is only 3 hours away from Dehradun. Visiting Kanatal during the monsoon is like feeling the love in the air since this is when nature's splendor is at its most stunning. The lovely hill station is a beautiful hideaway for tired hearts of the Garhwal Himalayas.

On the Mussoorie-Chamba route, Kanatal is nestled at 8,500 feet above sea level. Kanatal is a great winter getaway since it snows there, and it's also a great camping spot. It is undeniably a photographer's and a nature lover's dream comes true. But Kanatal isn't just about that. The historic Surkanda Devi Temple, which tells the story of Lord Shiva and Goddess Sati, is one of the most beautiful views in this place. A visit to this lovely sight is a must, especially when it snows and the hill station transforms into a picture of white scenery! You'll very certainly see wild boars and goral here.
Location
Kanatal is well linked to most of Uttarakhand's major towns and cities. The directions below give thorough information on how to get to Kanatal via car, train, or plane -

If you are willing to go Kanatal via flight, then Jolly Grant Airport is the closest, having regular flights to several major cities, including Delhi. Taxis are available for a comfortable three-hour trip to your destination outside the airport.

Kanatal is well-connected to Uttarakhand's significant cities and neighboring states via roadways. You can go to Kanatal's intended location on either state-owned or private buses. Rishikesh, Chamba, Dehradun, Mussoorie, and Tehri are easily accessible by bus or cab.

Rishikesh and Dehradun are the closest railway stations to Kanatal. They have a train network that connects them to several major cities. To get to Kanatal, you may take a cab or a bus.
Things to do
Kanatal is a peaceful and beautiful Mussoorie neighbourhood located on the Chamba-Mussoorie route. Kanatal is picture-perfect, with the exquisite landscape and many adventurous activities. If you're planning a trip to Kanatal anytime soon, be sure to check out these fun things to do in Kanatal –
You can witness the various spots while sightseeing; it's a fantastic experience.
Trekking is another option for tourists to get closer to nature.
Camping is an excellent option while you are in Kanatal and spend a night under the star.
Chamba is a fantastic location for a picnic. Visitors and locals alike adore this location. Shivpuri, Mussoorie, Dehradun, and other areas of importance may also be of interest.
You can visit Surkanda Devi Temple to take blessings and witness the excellent history of the place.
Tehri Dam is a must-visit place while you are in Kanatal. In New Tehri, this dam is connected to Tehri Lake. Tourists find this place very unique to go there with family or friends or as a couple.
You can visit the Kaudia forest to take a nature walk and experience the thrill of a dense jungle. This forest is teeming with various creatures and flora. You might take a jungle safari to explore the wildlife.
Studded Sky Valley Crossing is a fantastic experience among towering greens.
You can also experience a stay at home to know the culture and many more and experience the beauty of the hills in Kanatal to lose yourself in the picturesque views.
All of these attractions are considered to be the most incredible neighboring places to visit in Kanatal.
Best time to visit
The summer season in Kanatal, like other sites in Uttarakhand, is the most incredible time to visit. With temperatures ranging from 25 to 38°C, visibility is excellent during this season, with a pleasant breeze in the evenings. Between January and March, you may enjoy the snowfall, which is particularly beautiful at that time. As we all know, Kanatal lies ahead of Mussoorie, so driving to Kanatal may be achievable.

You can also witness the mysterious charm of Kanatal during the start of winter when the Dussehra celebration falls on the same day as the snowfall. The festivities are well worth attending, and the cold weather makes the incredible festive atmosphere!
Hotels
In Kanatal, there are several hotels to choose from. There are no reservation fees with excellent rates. So reservations are safe and secure. Customer service is available around the clock. Hotels, apartments, villas are the many types of accommodations available here. We are discussing the four best hotels in Kanatal –
The Hermitage Kanatal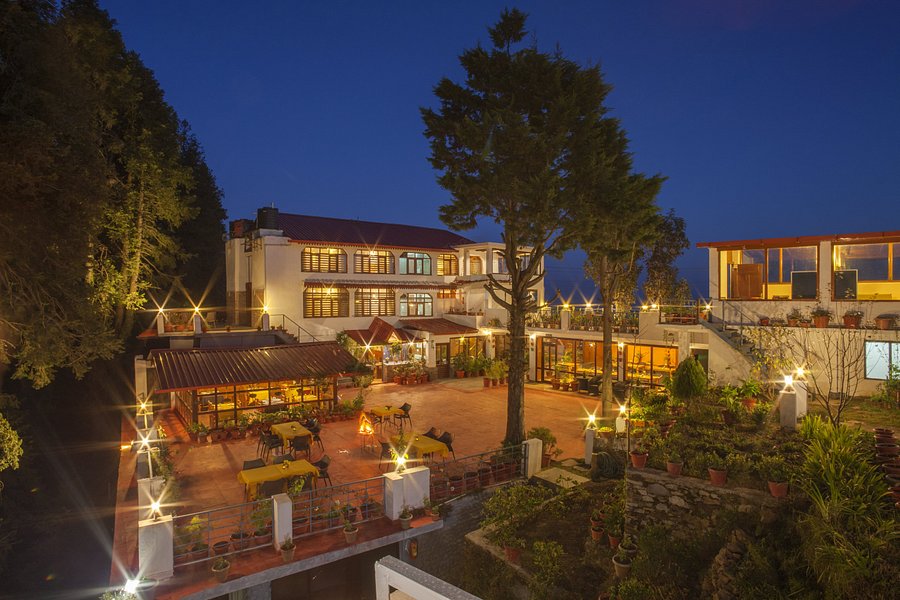 The Hermitage is a genuine refuge for the ultimate escape, positioned at an incredible 8900 feet between dense pine forests and apple orchards. The Hermitage is the place to go if you're searching for peace, quiet, and the basic joys of life. Make this your next vacation holiday house.
Kanatal Crown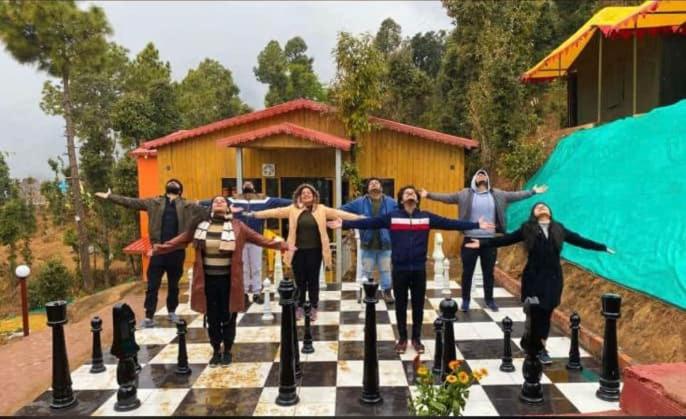 Kanatal Crown is located at kanatal, near Mussoorie. Kanatal Crown has five private cottages and all contemporary conveniences. The view from the property is breathtaking; you can see the entire mountain range. The hotel offers the most excellent service in Kanatal.
The Terraces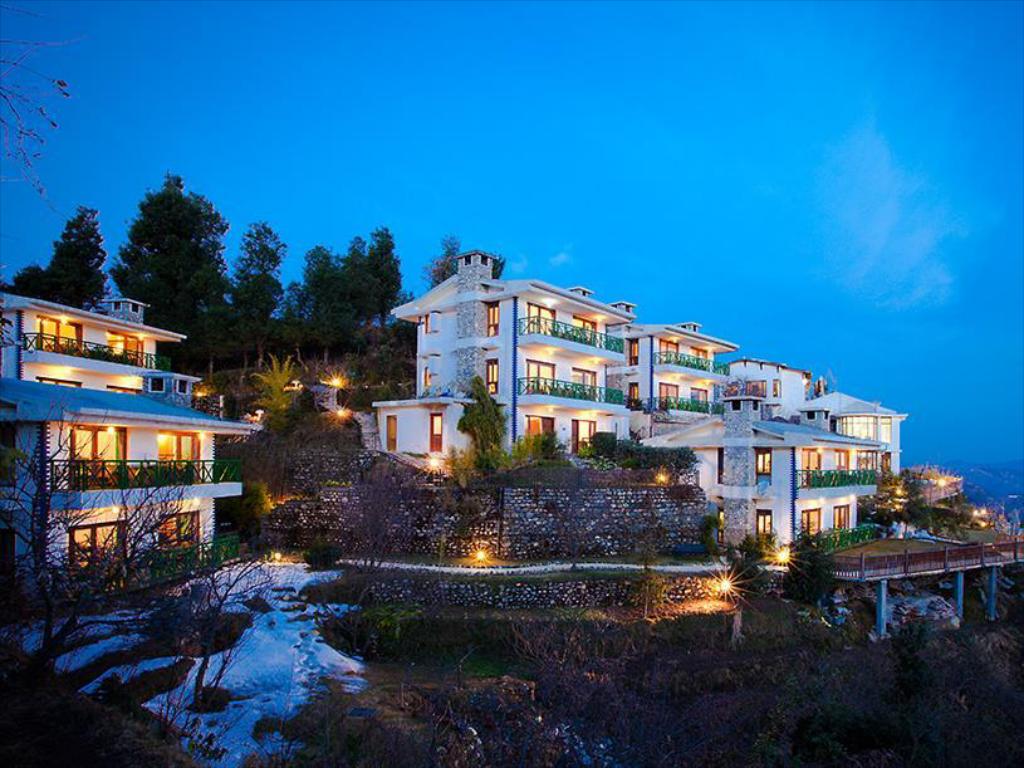 The Terraces is an excellent hotel in Kanatal. The property is located at an elevation of 8500 feet, and each of the 20 well-appointed rooms and a luxury suite has a beautiful view of the snow-capped Garhwal Himalayas. It's a spot surrounded by trees, chattering birds, unmistakable blues.
Club Mahindra Kanatal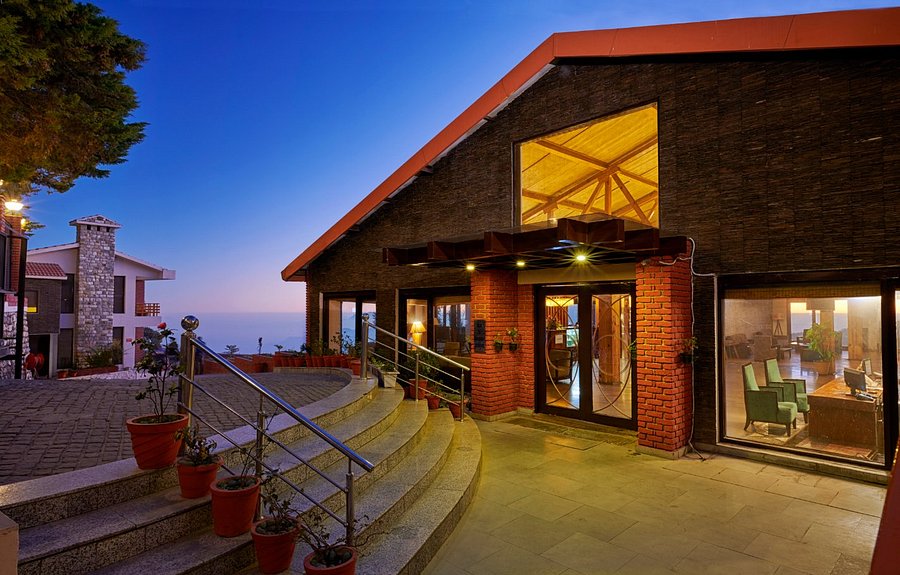 Club Mahindra Kanatal, which means restoration, is a Himalayan-based wellness resort philosophy. Club Mahindra Kanatal resort, a symbol for total living, provides the key components for understanding the genuine self with its exquisite assortment of spa services, dubbed Rasayana. In a nutshell, Club Mahindra Kanatal resort is the most exact expression for natural healing through modern spa treatments.