Munsiyari is surrounded by undulating vegetation, with mesmerizing views. Munsiyari, a charming village nestled among the snow-capped peaks of Pithoragarh, is snowbound for most of the year.
Overview
Munsyari, a cluster of revenue villages, the whole territory named Munsiyari Tehsil and Sub Division in the Pithoragarh District of Uttarakhand, India. Munsiyari, with its unspoiled terrain bounded by high Himalayan peaks, is like nature's arena, where you can see the sunrise from and set behind the jagged peaks every morning and evening. Munsiyari is a local term for a snowy location.

It is a fast-growing tourism site on the banks of the Goriganga River, and mountaineers, glacier enthusiasts, high altitude hikers, and environment lovers. Munsiyari's residents are incredibly modest and go out of their way to ensure that all tourists are safe. You can see the sun-kissed Panchachuli peaks in all their glory, the starting point for treks to the Ralam and Milam Glaciers, as well as the Nanda Devi Peak.
Location
Munsiyari is well linked to all of Uttarakhand and the towns of Northern India, so you can visit Munsiyari by road, train, and flight.

If you want to visit Munsiayri by road, you can avail from ISBT Anand Vihar, buses go to Champavat, Almora, and Tanakpur, and then cabs may be rented to get to Munsiyari. Taxis are also available from Kumaon to Munsiyari. Munsiyari is a long way from Delhi; hence a stop in Vijaypur, Chaukori, or Almora is recommended. A bus may also be taken from Pithoragarh, 135 kilometres away from Munsiyari.

Munsiyari may be reached by rail also. The two closest railway stations to Munsiyari are Kathgodam (275 kilometres) and Tanakpur (286 kilometres). These stations have a robust rail network that connects them to several major cities. Cabs and buses are available for hire from the station to Munsiyari.

If you plan to reach Munsiyari by flight, Pithoragarh is the nearest airport; however, it is not an actual airport. Air India Regional flies to and from Pantnagar Airport regularly. The Indira Gandhi International Airport (New Delhi) is the closest airport to Munsiyari, roughly 652 kilometres and well connected to several Indian and international cities.

Munsiyari is connected to all main towns and cities via motorable highways.
Things to do
Munsiyari greets you with a cool temperature that will let you escape the sweltering heat in the month of March to June. Munsiyari is famous for trekking, river rafting, and hiking trails globally, so adventurers should come here to find their piece of heaven. If you plan a vacation to this lovely town in Uttarakhand, here are the top activities to do in Munsiyari that you must do during your stay –
iiiiiiiiiiii
Kalamuni Temple is another tourist attraction in Munshiyari. Aside from the temple, the view of the Himalayas from Kalmuni Top is breathtaking.
The tourists can witness roughly 324 bird species in the Gori River watershed in Munsiyari. Rare, unique, and endangered species of birds are found here, which attracts a massive flow of travelers here.
You can experience a majestic nature walk in the lap of hills in Munsiyari. Thamrikund Nature Trail is a 3km one-way track. For nature enthusiasts, this is a fantastic nature trek. Thamrikund is a must-see attraction for anybody visiting Munsiyari.
You must visit this Chitai temple of Golu Devta in Munsiyari, Uttrakhand.
You can see the Binsar wildlife sanctuary to feel the wildlife.
Munsiyari is located beside the Gori Ganga River, at the entrance of Johar Valley. So, you can experience a great Skiiing here in place of Snow, Munsiyari.
Milam Glacier, near Munsiyari's Pithoragarh district, is one of the region's most popular trekking adventures for the touists.
The Khalia Top trekking is famous here and is recommended for beginners. Khalia trip gives you the chance to see Himalayan flora and animals and the pure Himalayan wilderness.
If you want to shop, then visit Munsiyari Main Market, which has some beautiful hand-woven carpets to take home. Munsiyari has some of the world's greatest pashmina shawls and sheepskin rugs.
Jageshwar Temple (Lord Shiva) is a must-visit place here in Munsiyari. Its significance is tenfold increased because it is also a Jyotirlinga.
Munsiyari is a small town with a limited number of food establishments. The inn's in-house restaurant is the most incredible option. The majority of the town's small dhabas provide delectable Indian and Kumaoni cuisines. Kulka is a delicious local dish you can try.
Best time to visit
You can visit Munsiyari between March and June and September and October to experience the best.

In January, the weather usually is mild, and you will feel it throughout the day. But from the evening you can feel the cold, so warm clothing is suggested for the travelers in Munsiyari. As a result, we recommend visiting Munsiyari between March and April.

With beautiful weather all year, the summer season provides tourists with a great chance to see a picture-perfect clear view of the peaks and various hiking possibilities.

Winter (November-mid March) is when the entire area is blanketed in snow, making it an excellent destination for couples and honeymooners. During the season, skiing and other snow sports may be enjoyed. Heavy rains and landslides may wreak havoc throughout the monsoon season, so tourists shouldn't come here in this particular time range.
Hotels
You may choose accommodations based on top traveler ratings, location about major sites, budget, and facility availability. Most hotels in Munsiyari are determined by the hotel's policy, which differs from one to the next. In Munsiyari, several hotels provide family rooms, either big or neighboring rooms with a common entrance. We are suggesting the four best hotels or resorts -
Milam Inn, Munsiyari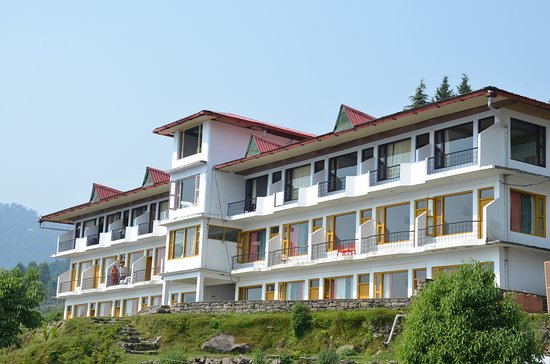 It is a family-owned and operated hotel with over 30 years of expertise in the hospitality business. This hotel is famous for making its guests happy. You can enjoy free parking and in-house restaurant availability here and witness the place's beauty.
Vijay Mount View Resort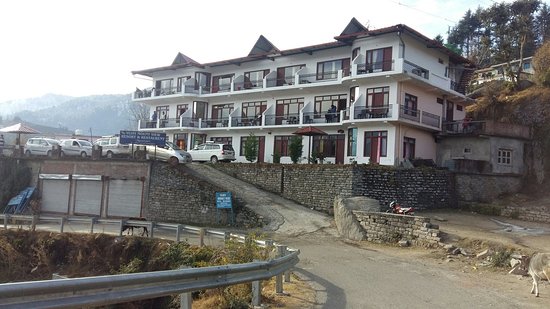 Vijay Mount Resort Munsiyari is committed to providing excellent service to the guests. The rooms of Vijay Mount Resort Munsiyari are vast and well-equipped. All of the rooms are wooded, which keeps the guests warm. At Munsiyari, you may enjoy mesmerizing views of the Panchachuli Peaks from the luxury of your bed from this hotel.
Club Mahindra Binsar Valley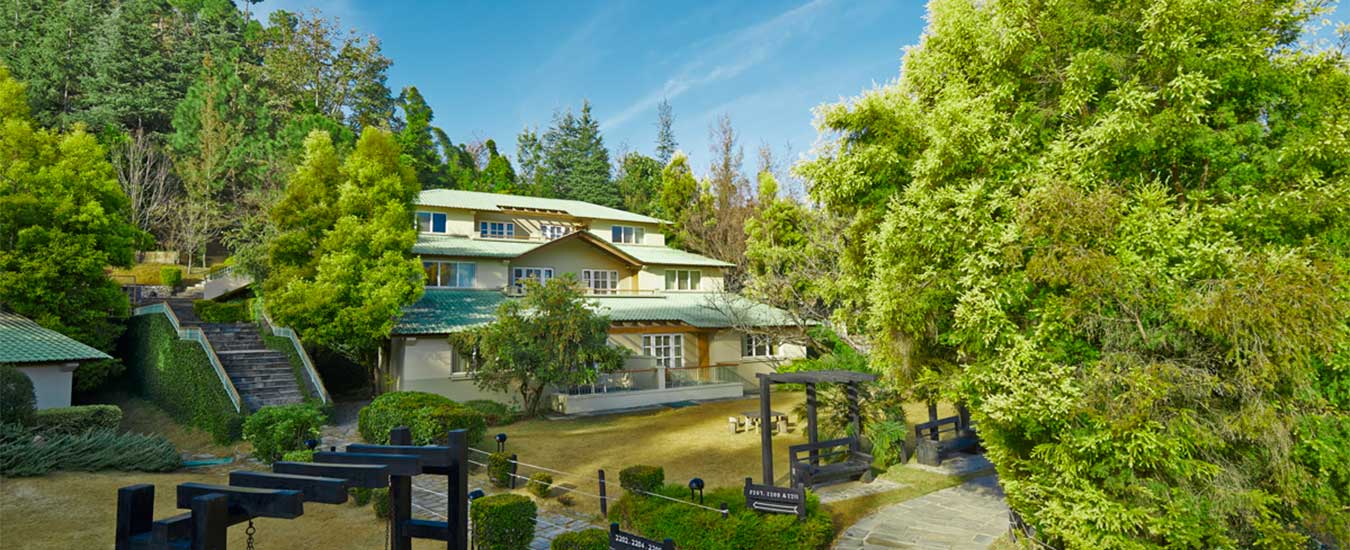 It doesn't have to be tough to find the perfect romantic resort in Binsar. Welcome to Club Mahindra Binsar Valley, a great solution for business and leisure travelers. This hotel provides excellent room service and 24-hour check-in. Guests can also enjoy themselves at the hotel's restaurant throughout their stay. Guests will have access to parking as a bonus.
Bilju Inn, Munsiyari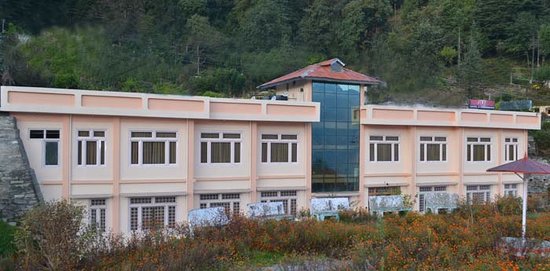 The hotel is very famous here in Munsiyari with an accessible parking facility. The name Bilju comes from the Upper Johar valley, which is home to the world-famous Milam glacier, Ralam glacier, and Nanda Devi glacier, from which the River Gori emerges. Bilju is one of the valley's 14 beautiful ancient villages, which, despite being partially ruined today, can still tell you about the valley's glorious past.